It was a beautiful evening out at Mariner Park last night, with the setting sun lighting up the bay and the clouds in shades of pink and violet. We weren't out there long - it was pretty cold and we were underdressed - but I got a few photos.

Homer knows how to smile for the camera.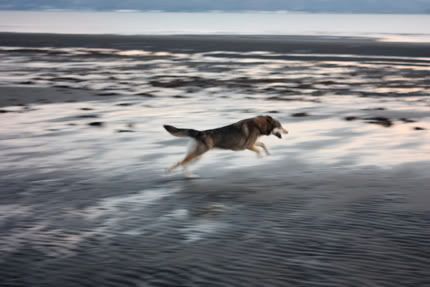 Alice the speed machine.
When little Otto is in the baby backpack, one of his favorite games is to try to take Mommy's hat off.
Nova and Otto head off into the sunset.